Filed Under :
woodpecker netting
,
woodpecker repellents
by birds
Apr.12,2012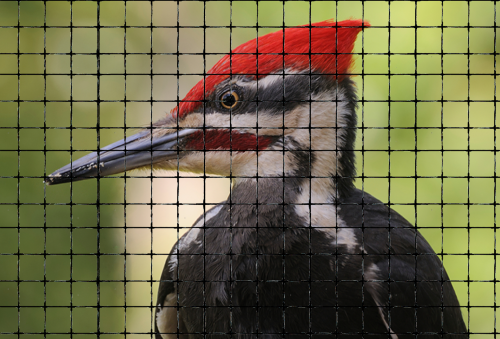 by Alex A. Kecskes
If you've begun to see little holes and cavities in your home's siding; if your patio cover is starting to look like Swiss cheese; and if you're awaked in the mornings by the tat-tat-tat of bird beaks, well, you lucky homeowner, you've got some serious woodpecker problems.
Chances are, you're being invaded by any of the 22 species of woodpeckers in North America. Most woodpeckers are attracted to earth-tone or natural-colored stains and paints. And whether it's the Downey Woodpecker, the Hairy Woodpecker, Pileated Woodpecker, or the Northern Flicker, they'll come a knockin' and do their damage in one way or another.